Rubber Diaphragm
A rubber diaphragm is a sealant that acts as a movable diaphragm to prevent leakage and friction between two or more parts. They come in a variety of sizes, sizes and shapes.
Rubber diaphragms are used in various fields such as pharmaceuticals, gas regulation, energy processing, automotive food and beverage manufacturing. Also, these diaphragms are available in different polymer lifetimes Viton, Silicone, EPDM, Neoprene, etc.
We started producing rubber diaphragms in 1990 and entered the international market in 2007. We have been working on diaphragm technology, overcoming some difficult products, and providing customers with world-class rubber diaphragms.With decades of expertise, our engineers work with customers to design and manufacture rubber diaphragms using the latest tools and techniques.
Customers' drawings or samples are always welcome for quote and manufacture.
Categories:Rolling diaphragm,LPG CNG Diaphragm,Solenoid Pulse Valve Diaphragms
Diaphragm
Function
Seal for Automotive, Machine, Valve, Electrical Appliances, etc.
Material
NR, NBR, HNBR, EPDM, Silicone, ACM, AEM, FKM, FVMQ, etc.   diaphragm for regulator
Color
Black (recommended), but other color available
Hardness
20~90 Shore A  diaphragm for regulator
Certificates
RoHS, PAHS, REACH, FDA, KTW, NSF, WRAS, CCS, EN681-1, National Sanitary Certificate
Size
DN max = 2000mm, all other smaller sizes will per customer demands   diaphragm for regulator
Properties
(Optional and Multiple)
Oil Resistance, Chemical Resistance, Steam Resistance, Aging Resistance, Heat Resistance, Cold Resistance, Fire Resistance, Environment Protective, Strong Resilience, Abrasion Resistance, etc.
Rubber Diaphragm size list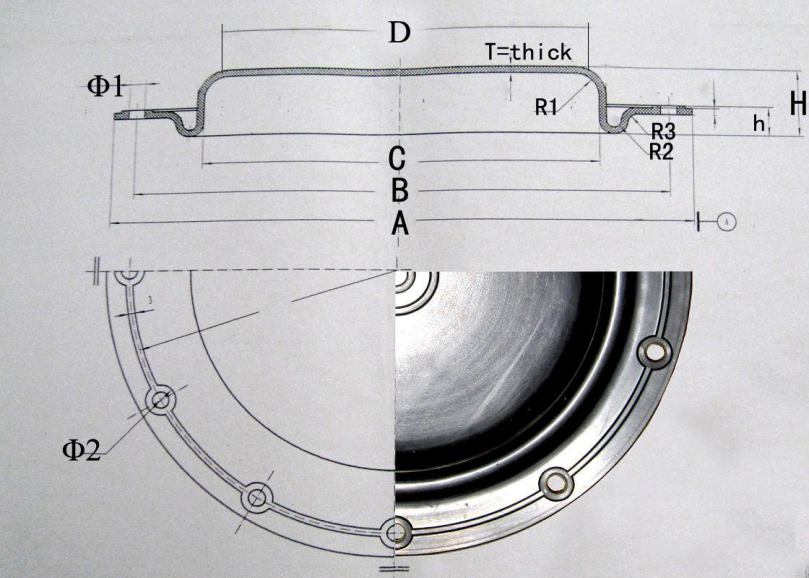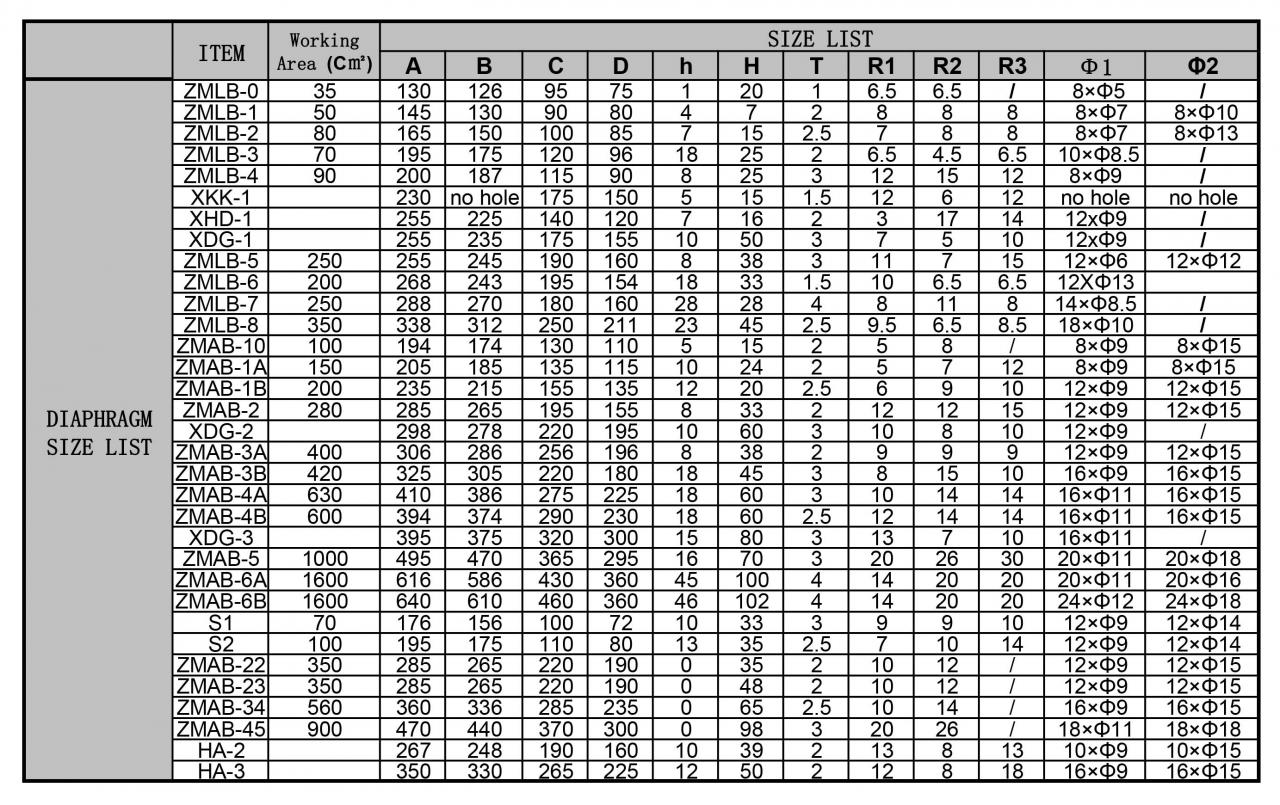 Rubber diaphragms are versatile and flexible sealing components that provide variable sealing in flow control type applications. We manufacture rubber diaphragms from a variety of single and compound elastomers to suit numerous industry applications.