Rubber diaphragm seals are essential components used in a wide range of industries for pressure and fluid control applications. These seals, made from flexible and durable rubber materials, offer exceptional sealing capabilities and versatility in various operating conditions.
First, let's take a look at rubber diaphragm seals:
Rubber diaphragm seals are thin, flexible membranes typically made from elastomeric materials such as natural rubber, synthetic rubber, or silicone. They are engineered to create a hermetic seal between two separate areas, allowing for pressure regulation and fluid control. The diaphragm's flexibility enables it to respond to changes in pressure and accommodate fluid flow while maintaining a reliable seal.
Let's continue to understand the features and construction of rubber diaphragm seals:
Rubber diaphragm seals possess several key features that contribute to their effectiveness:
1. Flexibility and Elasticity: Rubber diaphragms are designed to be highly flexible, allowing them to flex and move in response to pressure differentials and fluid flow.
2. Chemical Compatibility: Rubber diaphragm seals are available in different elastomeric materials, each with its own chemical resistance properties. This enables the selection of a diaphragm that is compatible with the specific fluids and chemicals present in the application, ensuring optimal performance and longevity.
3. Strength and Durability: Rubber diaphragm seals are engineered to withstand high pressures and repetitive cycles without compromising their sealing capabilities. They exhibit excellent tear resistance, elongation, and fatigue resistance, making them highly durable and reliable in demanding applications.
4. Versatility in Design: Rubber diaphragm seals can be manufactured in various shapes and sizes to suit different equipment and system requirements.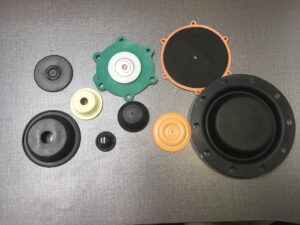 Rubber diaphragm seals are also widely used and can be applied in many industries.For example, the following six common industries.
1. Pressure Regulators and Control Systems: Rubber diaphragm seals are commonly employed in pressure regulators and control systems, where they provide accurate pressure measurement and control. They enable precise adjustments and maintain consistent pressure levels in applications such as gas regulators, hydraulic systems, and pneumatic devices.
2. Pumping Systems: Rubber diaphragm seals are used in pumping systems to create a barrier between the pumping mechanism and the fluid being pumped. They ensure the fluid remains isolated from the pump components, preventing contamination or damage.
3. Valves and Actuators: Rubber diaphragm seals are integral components of valves and actuators, providing a reliable seal between different chambers or sections. They allow for precise control of fluid flow, shut-off mechanisms, and proportional regulation in applications such as solenoid valves, control valves, and pneumatic actuators.
4. Automotive Systems: Rubber diaphragm seals play a crucial role in automotive systems, including fuel systems, braking systems, and emission control systems. They help regulate pressure, control fluid flow, and ensure proper operation and efficiency of these systems.
5. Medical and Pharmaceutical Equipment: Rubber diaphragm seals are utilized in medical and pharmaceutical equipment, including pumps, valves, and fluid control devices. They provide a sterile and leak-free environment, ensuring the safe and precise delivery of fluids in healthcare and laboratory settings.
6. Industrial Machinery and Equipment: Rubber diaphragm seals are essential in various industrial machinery and equipment, such as compressors, actuators, and fluid control systems. They contribute to the efficient operation and reliability of these systems, maintaining desired pressure levels and fluid control.
After introducing these basic knowledge and principles, everyone must also want to know how to maintain and maintain rubber diaphragm seals in daily life.
To ensure optimal performance and longevity of rubber diaphragm seals, We should pay attention to the following items.
1. Inspection: Periodically inspect the diaphragm seals for signs of wear, damage, or deterioration. Replace any seals that show signs of degradation to maintain reliable sealing performance.
2. Cleaning: Clean the diaphragm seals regularly to remove debris, dirt, or contaminants that may compromise their sealing capabilities. Use a mild detergent or an appropriate cleaning solution, taking care not to use harsh chemicals that may degrade the rubber material.
3. Lubrication: Some rubber diaphragm seals may benefit from lubrication to reduce friction and enhance their flexibility. Consult the manufacturer's guidelines to determine if lubrication is necessary and use a lubricant suitable for the specific rubber material.
4. Proper Storage: When not in use, store rubber diaphragm seals in a clean and dry environment. Protect them from direct sunlight, extreme temperatures, and exposure to chemicals that may degrade the rubber material.
5. Replacement: Over time, rubber diaphragm seals may wear out or lose their sealing capabilities. Monitor their performance and replace them as needed to maintain efficient pressure and fluid control.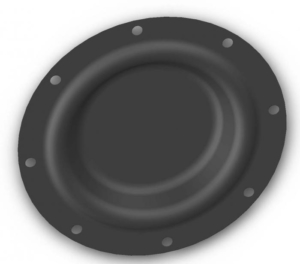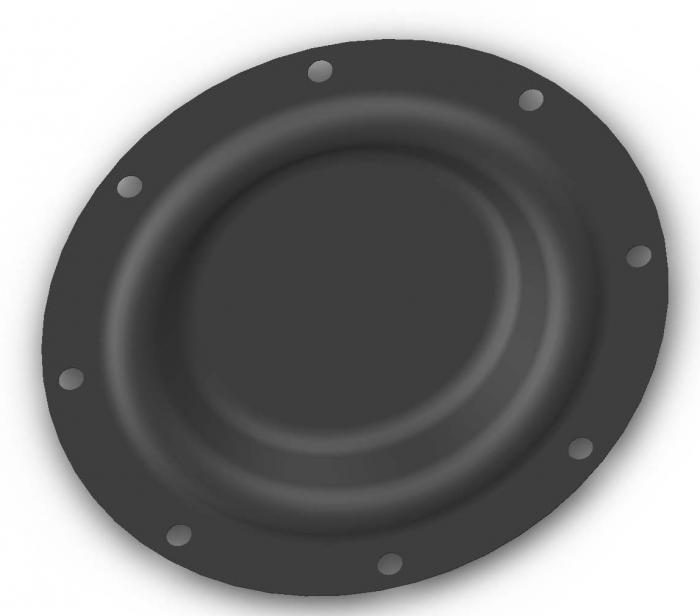 Rubber diaphragm seals are versatile components that play a critical role in pressure and fluid control applications. Their flexibility, durability, and reliability make them essential for maintaining efficient and reliable systems in various industries. Whether used in pressure regulators, valves, or pumping systems, rubber diaphragm seals provide a secure and leak-free seal, ensuring precise pressure regulation and fluid control.
GENERAL SEALTECH LIMITED is a factory with 15 years of experience in diaphragm production,if you need diaphragm products, welcome to inquire and learn more.