The hydraulic system of manned submersibles generally adopts an underwater pressure compensator to avoid the influence of water pressure. GENERAL SEALTECH LIMITED think as the key structural parameter,the inner diameter is the biggest factor influencing both peak values.The larger the inner diameter,the smaller the peak of the pressure difference inside and outside the Rolling diaphragm.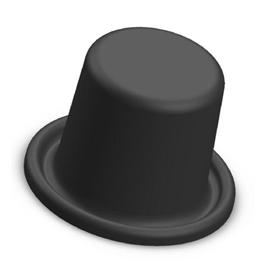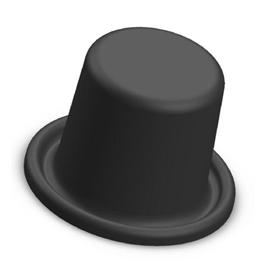 Based on the design principle that the peak of pressure difference should be less than the safe working pressure of Rolling diaphragm,the boundary constraint and valuing method of the inner diameter of a compensator was attained. Based on the key parameter,which is the inner diameter of a compensator,the compensator can be designed accurately and reliably. This method has been widely used in some deep-sea vehicles. Practical application shows that the method is feasible and effective.
The hydraulic system of manned submersibles generally adopts an underwater pressure compensator to avoid the influence of water pressure.
In the 1960s, the United States began to develop manned submersibles. The underwater hydraulic technology developed rapidly. The pressure compensation technology relied on a pressure compensator. The pressure compensators currently available have a bladder type, a bellows-type and a rubber diaphragm type. In the pressure compensator, the bladder, bellows and compressed air bottle are suitable for compensating the cavity whose volume does not change. It is called static compensation. Only the rubber diaphragm pressure compensator is suitable for compensating the volume change cavity. The rubber diaphragm is divided into a flat diaphragm, a corrugated diaphragm, and a rolling diaphragm, and the flat diaphragm has a small compensation amount; then, the underwater hydraulic system belongs to a volume change cavity, so a rubber diaphragm pressure compensator should be used. The wave diaphragm has a large amount of compensation, but it can be deformed and deformed into a serious nonlinearity; the rolling diaphragm is good, the stroke is large, and the deformation resistance is small.
Therefore, the rolling diaphragm pressure compensator is widely used in the current deep-sea equipment, China The hydraulic system of the "JiaoLong" manned submersible uses a rolling diaphragm pressure compensator for compensating the volume change chamber, so it is often integrated with the fuel tank design, and the compensator is used as a hydraulic system tank. The entire hydraulic system can also be pressure compensated. The designed rolling diaphragm provides reliable quality and technical support for the pressure compensator design.
https://idiaphragm.com/wp-content/uploads/2019/04/logo.png
0
0
rub
https://idiaphragm.com/wp-content/uploads/2019/04/logo.png
rub
2019-11-21 09:42:28
2023-06-29 10:37:34
Rolling diaphragm pressure compensator used for deep-sea manned submersibles | Idiaphragm