Diaphragm is an important component of many vehicle systems, including the intake system, exhaust system, and fuel system. It is made of flexible materials and is responsible for controlling the amount of air, fuel, and exhaust transported and released. Damaged diaphragms can cause serious problems, such as exhaust system whining or performance degradation.
In the past, the only option for replacing the diaphragm was to purchase a complete component. However, diaphragm repair kits are becoming increasingly popular as a more cost-effective solution. The diaphragm repair kit contains all the parts required to undertake the repair work. The kit includes a new diaphragm, a new washer, screws, glue, and other components. Then use a repair kit to repair the damage to the diaphragm, just like a regular component. Depending on the kit, they may also include tools required for maintenance.
The function:
Both LPG and CNG systems rely on diaphragm regulators to control the gas flow from the storage tank to the engine or equipment. The diaphragm regulator uses a flexible diaphragm to maintain consistent gas pressure and ensure safe and efficient operation.
Over time, due to temperature fluctuations, vibration, and exposure to gas, the diaphragm may wear, damage, or leak. This is where the diaphragm repair kit comes into play. These kits contain necessary components to replace worn or damaged diaphragms and restore the functionality of the regulator.
Typical diaphragm repair kits for LPG and CNG systems include:
Diaphragm: Diaphragm is the main component made of durable and flexible materials such as elastomers. Their design can withstand the severe impact of gas pressure fluctuations.
O-ring and gasket: They ensure safe sealing between various components of the regulator and prevent gas leakage.
Valves and Springs: Some kits include replacing valves and springs to ensure smooth and efficient operation of the regulator.
Screws and fasteners: This can include replacing screws and fasteners to secure the diaphragm and other components in place.
Advantages:
Cost effectiveness: Using a repair kit to repair the diaphragm is usually more cost-effective than replacing the entire regulator.
Sustainability: Repair kits promote sustainability by extending the lifespan of regulatory agencies, reducing waste, and conserving resources.
Reduce downtime: Diaphragm replacement can usually be completed quickly, minimizing the downtime of vehicles or equipment that rely on liquefied petroleum gas or CNG.
Safety: Replacing worn diaphragms ensures effective control of gas pressure, contributing to safer operations.
The liquefied petroleum gas and compressed natural gas diaphragm repair kit is an important component for the maintenance of alternative fuel systems. By facilitating the replacement of worn or damaged diaphragms, these kits help ensure the safe, efficient, and cost-effective operation of liquefied petroleum gas and compressed natural gas systems, supporting the transition to cleaner and more sustainable energy solutions in transportation and industry.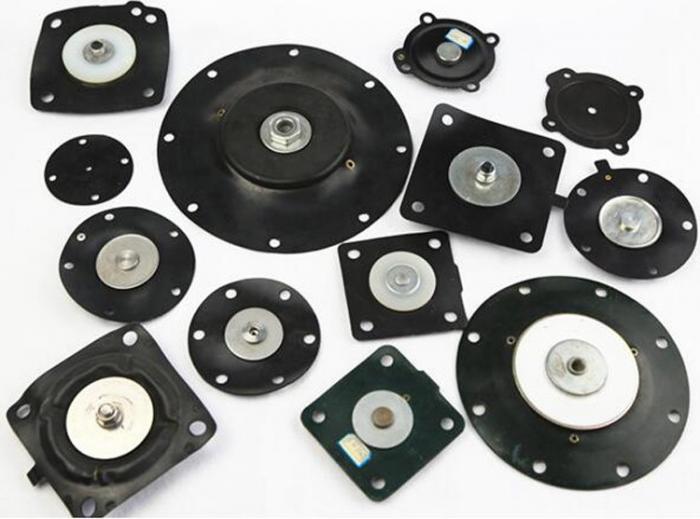 GENERAL SEALTECH is a diaphragm manufacturer with 15 years of production experience.We provide high-quality PTFE diaphragm, rubber diaphragms, rolling diaphragm, regulator diaphragm and pump diaphragm to our cooperating customers.